---
Dashboard tool for testing and monitoring
websites.
All in one place.
Optimize the way you deploy your web projects and then monitor what's important for improvement.
Get early access!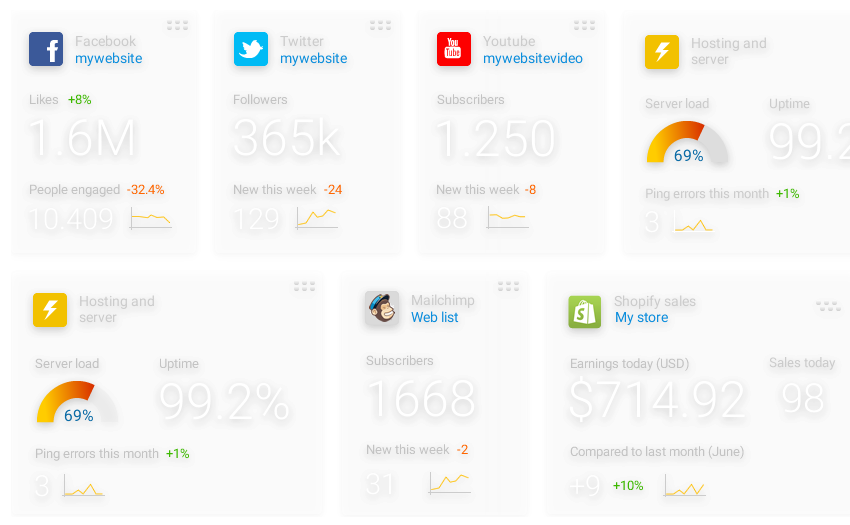 What can Monitorica do for your business?
Accurate and relevant analysis of your website
It starts as a powerful testing tool featuring a checklist for SEO, performance, social media, usability stats and more.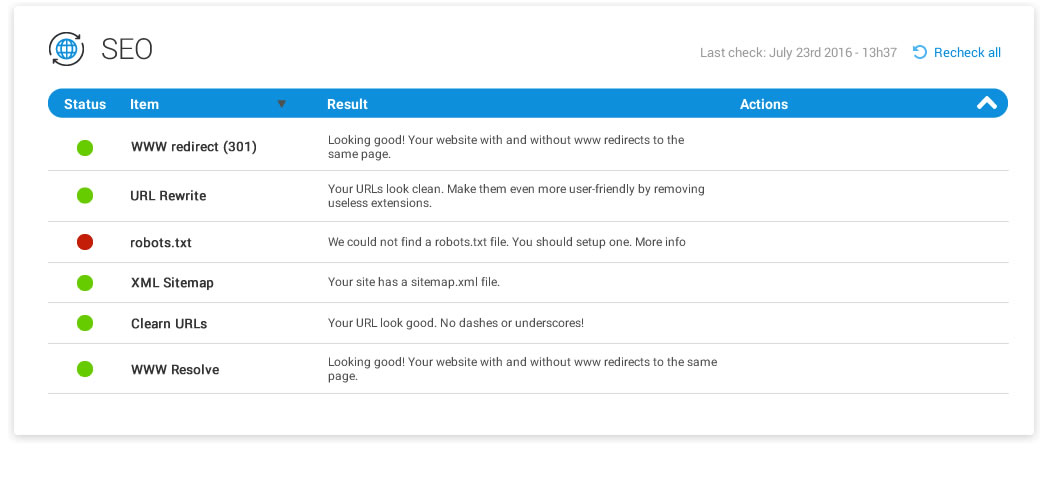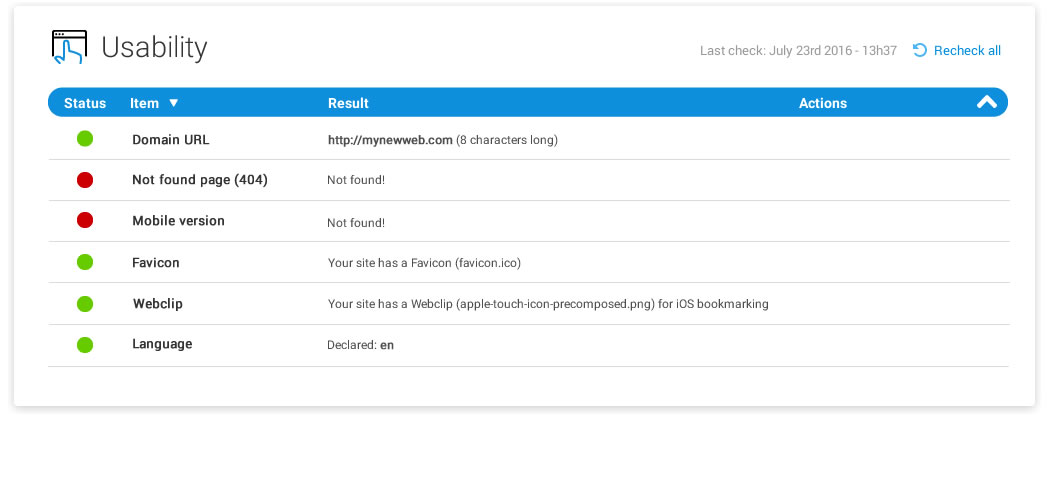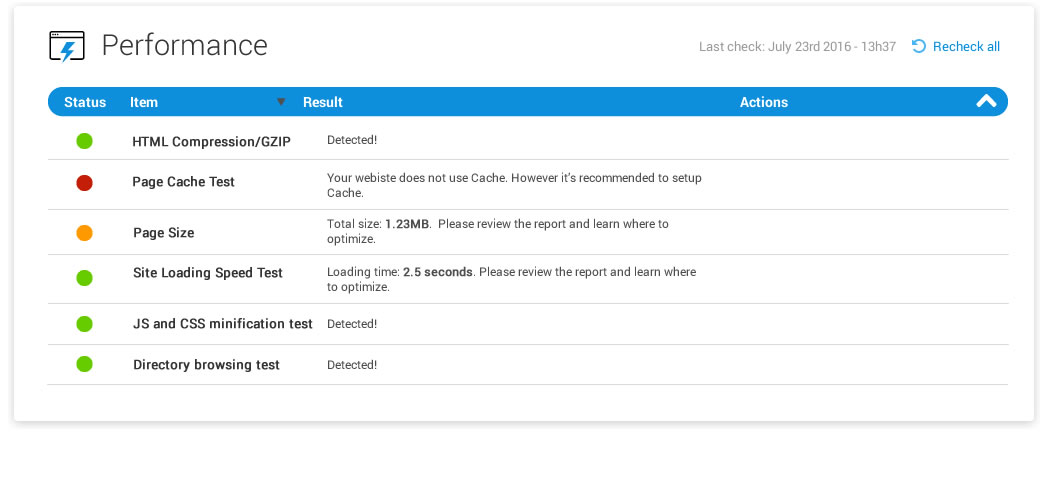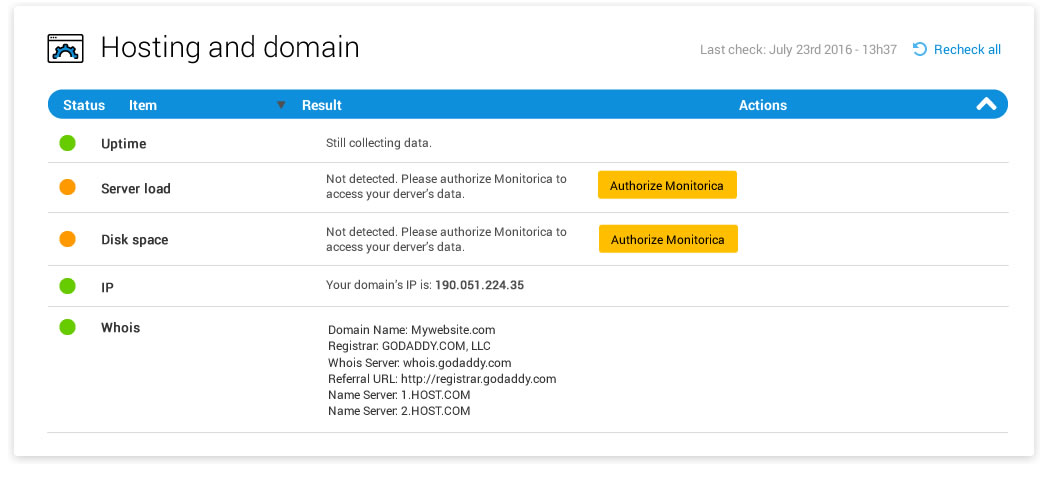 Monitor important metrics of your business and your website
Then it becomes a monitoring tool for specific features of your website and services that you are already using for your business. Get real time results on pretty much everything.
---
MONITORING LIKE A PRO
With a simple but powerful dashboard you will be able to monitor every aspect of your business. Add monitors that are relevant and customize and arrange them as needed.
---
INTEGRATES WITH ONLINE SERVICES
You are going to be able to get data and monitor the services you are already using on your business.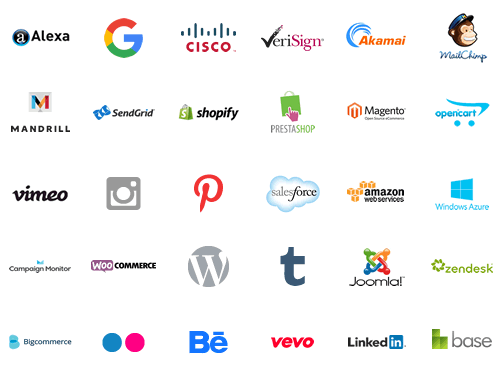 MONITOR YOUR WEBSITE'S HEALTH
Not only will you be able to monitor services, but also specific features and items related to your website.
---
robots.txt
XML Sitemap
Server load
WWW redirect (301)
Error pages
Uptime
All of these tools in one place
Monitorica combines the power of testing and monitoring in one powerful dashboard.
Why Monitorica?
We believe in a digital world where high quality websites play a key role when offering great user experience.
That's why it's so important to test each web project you are launching and then, monitor and measure key aspects in order to correct and improve them further.
This is why Monitorica was born, it's a web based tool that combines the power of real-time monitoring and testing features in a simple and powerful dashboard.
Connector.

POWERFUL CHECKLIST

Monitorica will become your primary tool for checking your website key features like SEO, performance and much more. Before and after launch!

Connector.

SIMPLE AND CLEAN INTERFACE

Forget about complex user interfaces, Monitorica is a simple and intuitive way to keep an overview of all your websites.

Connector.

MONITORING WIDGETS

You will be able to monitor specific features of your website within a widget panel. Get real time results on social media, performance and more!
Connector.

CLOUD BASED AND SECURE

Our service is hosted in the cloud and secured by SSL encryption so you won't have to worry about backups or updates.

Connector.

MANAGE ALL YOUR WEBSITES

You can add all your websites to Monitorica and have an overview of the critical aspects of each one within your dashboard.

Connector.

GROWING LIST OF FEATURES

We want to learn from our users, so we actively listen to requests for new features to incorporate to Monitorica.
We are launching soon
Please leave us your name and email and get early access!